We all know Samuel Adams Beer but now introducing, a brand extension, John Adams Cider. Sam and John were real people and cousins. However, John was notorious for his love of cider. So enjoy the funky cousin flavors of John Adams, such as The Original Hippie, Earthy Green Funk, Fruit Punk, Cat Crazy Cantaloupe, Boomin' Blueberry, Artsy Almond and Hopsy Hunky.
See ​​​​​​​my process for making the flight tray and engraved glasses!
Branding 

|

  Packaging 

|

  Strategy  

|

  Design 

|

  Art Direction 

|

  Concept Creation  

|  

Research  

|  

Illustration 

|

  Prototyping 

|

  Advertising 

|

  Copywriting 

|

  Logo Design 

|

  Naming  

|

  Graphic Design
In addition to the seven flavors of canned John Adams cider, I made coasters, a flight tray, and logo-engraved glassware for this branding project. A coaster for each flavor is double sided; one side has a flavor, illustration and the John Adams tagline which is "The Funky Cousin". The other side of the coaster has the John Adams logo. I also made the flight tray which samples four flavors of John Adams Cider, with the logo laser engraved on the right side.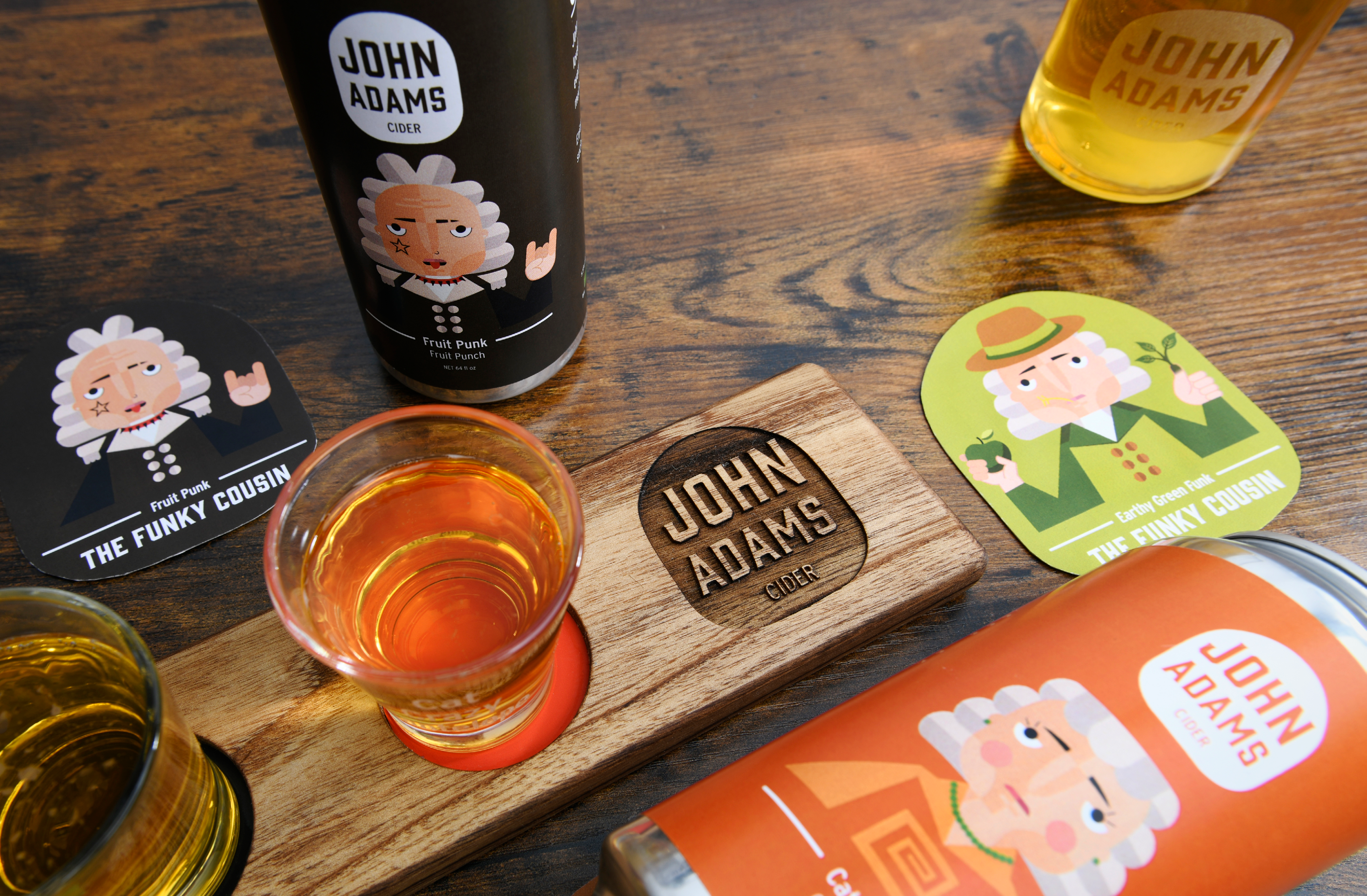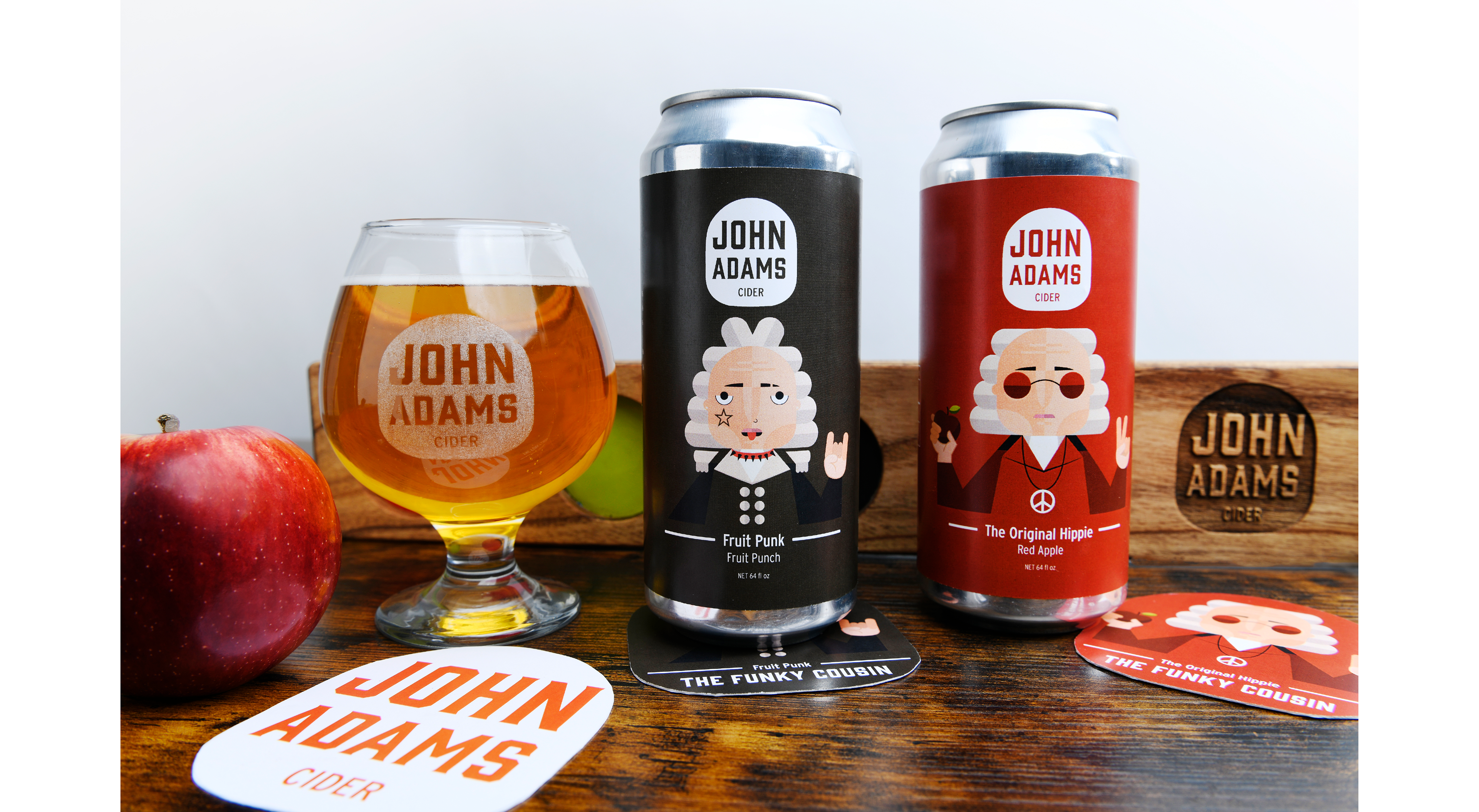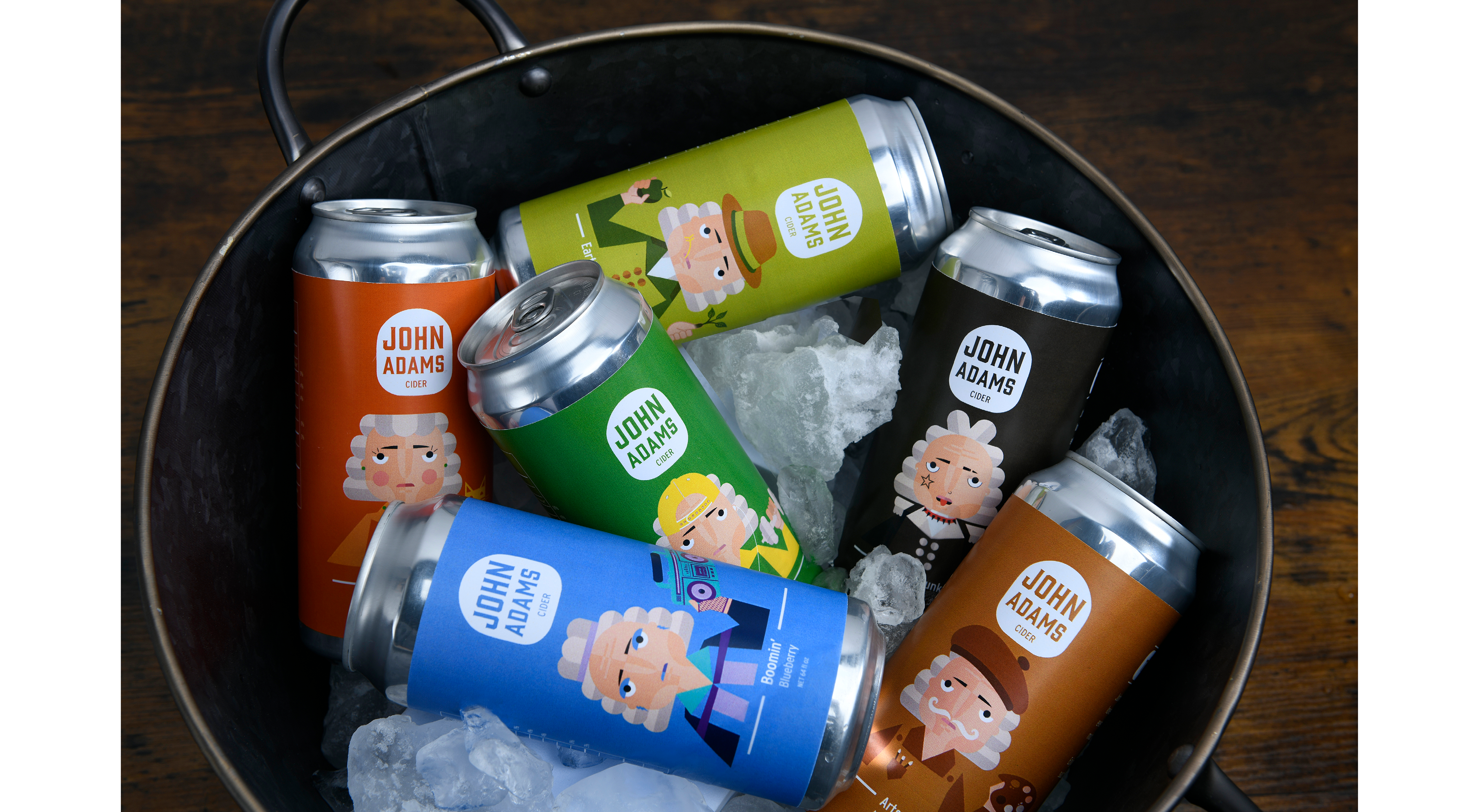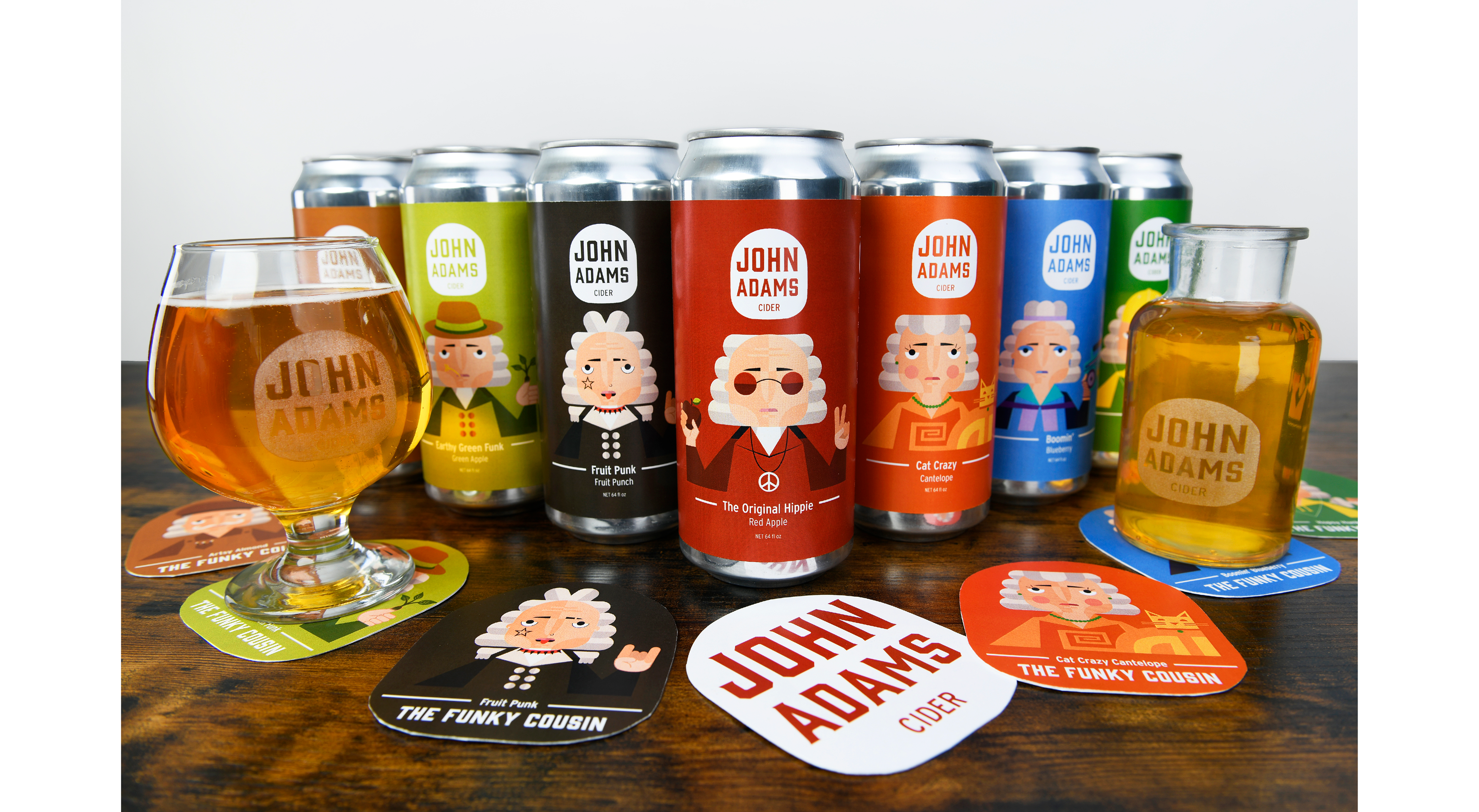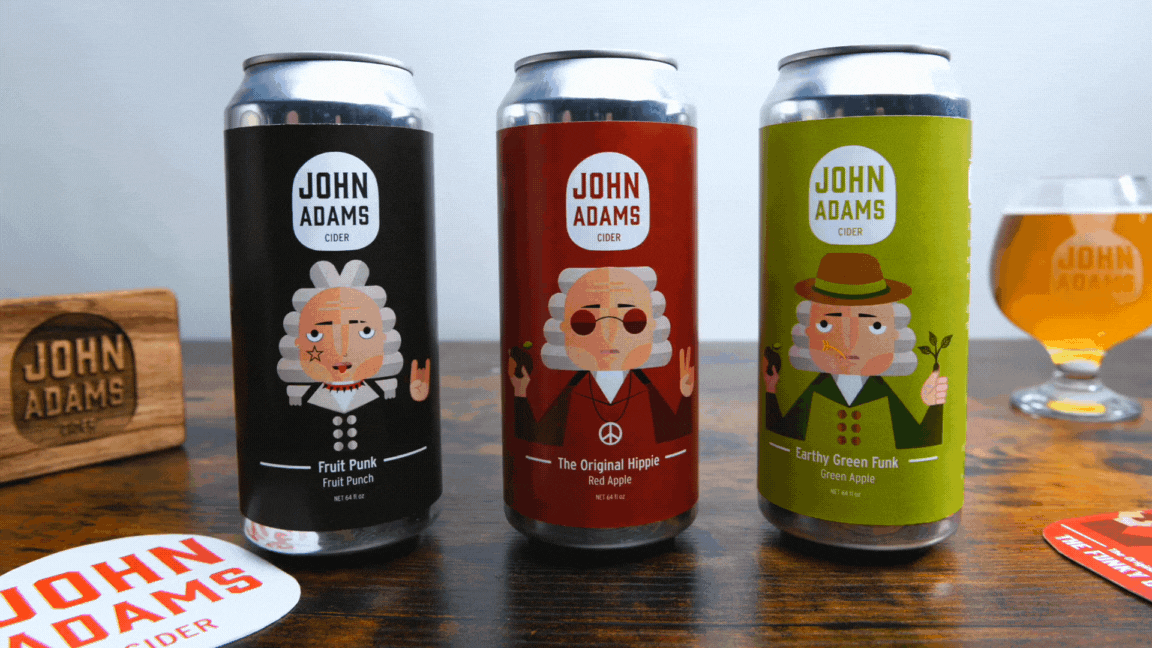 My ad concept is called "Find your funky cousin". The funky cousin will be in different locations around Boston that correspond with the color of the flavor. For example, the Earthy Green Funk flavor will be in TD Garden aka The Garden, where the Celtics play, because not only is the flavor green like the Celtics team, but the Earthy Green Funk character is well, earthy. A little plant growing out of his green thumb is a little nod to The Garden. Since this is a brand extension project of Samuel Adams Beer, Boston is still relevant.