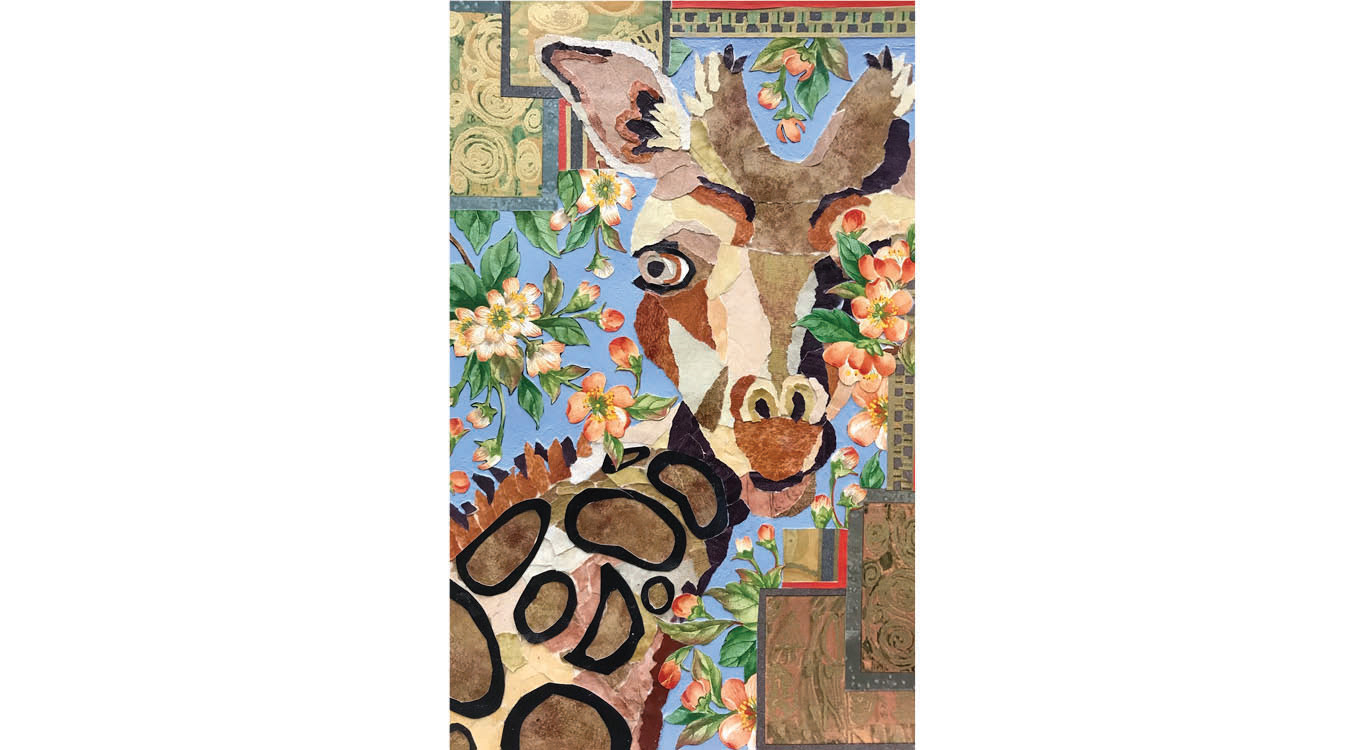 Animals or People in a Realistic and Fictional Environment
This painting is part of a series about animals or people in a realistic and fictional environment. I use real photographs of animals and make them my own. This piece is different that the rest of the series because it is completely made of wall paper instead of paint. I ripped wallpaper to create the giraffe and cut out flowers to still create the animal in an environment.
Wallpaper Collage, 15" x 10"